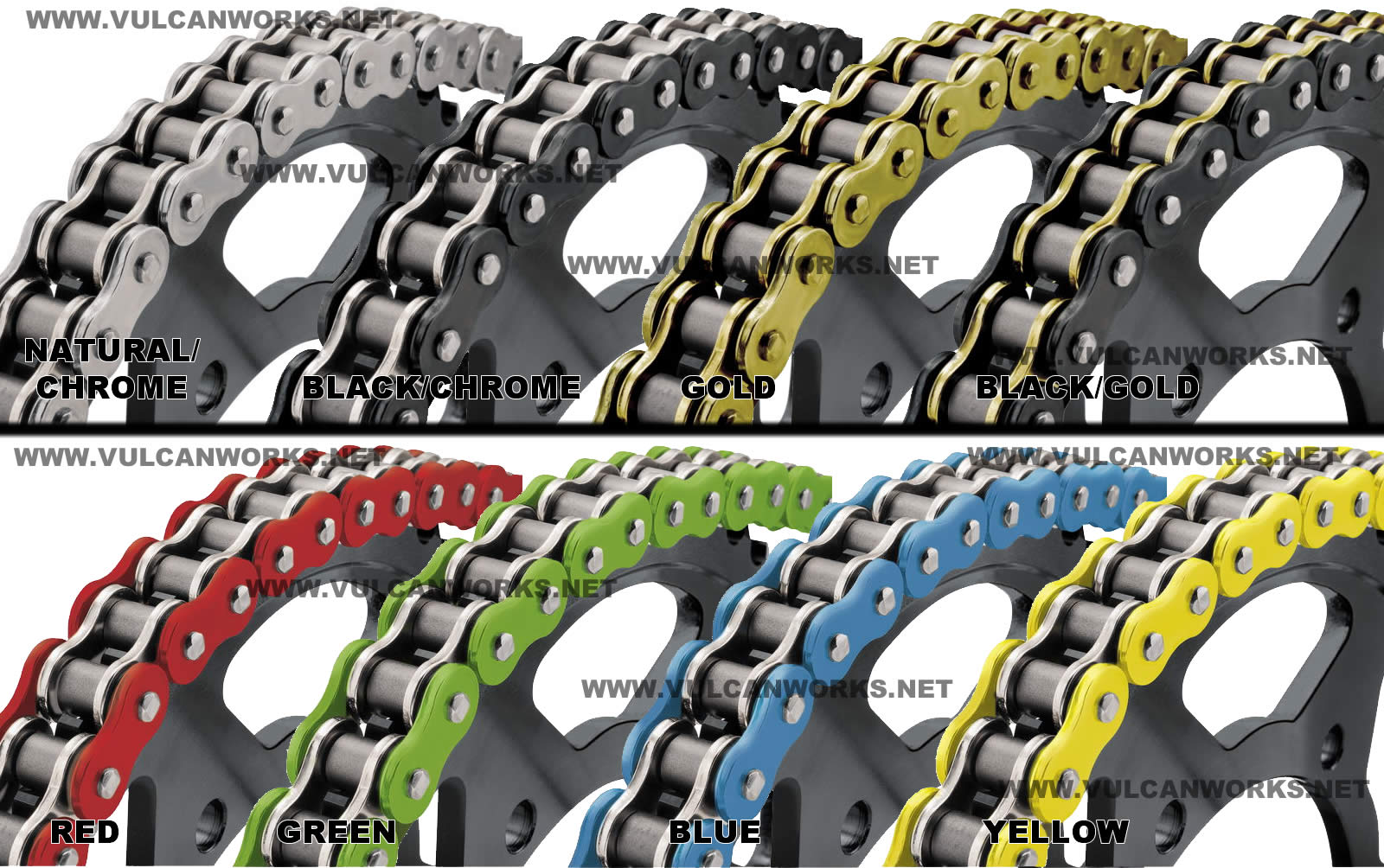 Average tensile strength of 9,700 lbs.
1.5 to 2x longer wear resistance than regular O-ring chains
Includes rivet master link
Made in Japan by a Major OE Chain Manufacturer
120 Links Long
High-quality components coupled with a factory-greased seal ring ensures superior rigidity.
High-tensile steel used throughout the chain components; larger pins mean loads spread out over wider area, resulting in longer life and more strength.
Specially controlled heat treatment means tougher material and more durability.