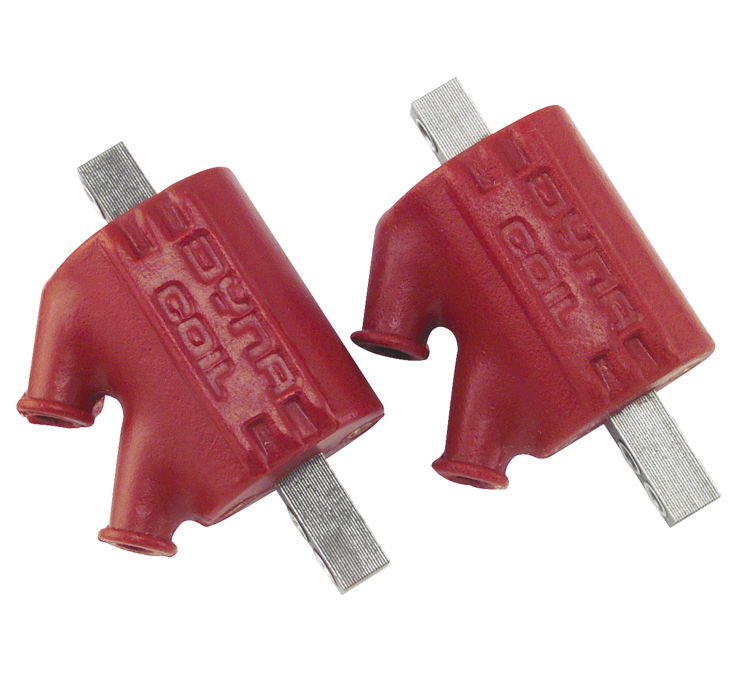 The best coils out there for Electronic Ignitions, they run cool, put out excellent spark, and last just about forever.
1.5 OHM are Brown/Red
3 OHM are Green
5 Ohm are Black

35,000 Volts Output
Outputs accept all conventional spark plug wires.
Available in 1.5, 3 or 5 Ohm
Can be mounted on 3 1/2" centers or 4" centers, and will require custom fabricated or aftermarket coil mounting brackets.
Includes primary winding terminal hardware.
Set of 2 Coils for one engine